Pre-Release: PICOL Icons 16 Pixel

March 7th, 2009 written by
PICOL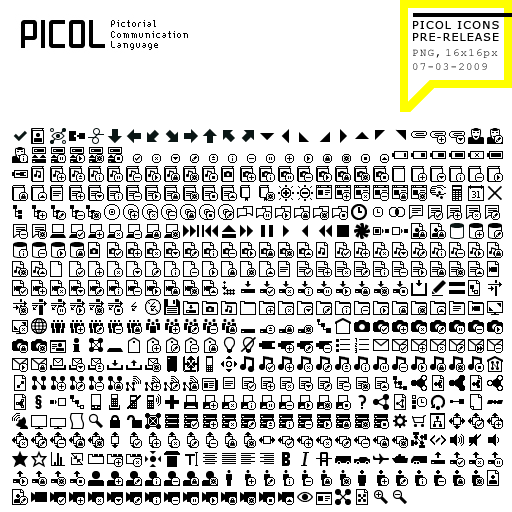 The 16×16 pixel mini-icons from PICOL are ready now. It was a load of work, but I think it was worth the work. The most complicated version of the icons is done with this one. I hope you´ll like them.
Please drop me a short line, including a link, if you use them. I´m very interested in how the icons will look in your websites or apps.
Next I´ll start with the vector files in EPS format and will also make SVG versions after that.

PICOL-Icons | Pre-release | 16×16 Pixel | PNG | 07-03-2009
UPDATE: Go directly to the download page,
where you´ll find all icons.
Please don´t post a link to this file. Instead you can make a link back to blog.picol.org/downloads/icons or picol.org