March 11th, 2009 written by
PICOL
Here is one of the examples, which show the PICOL icons in use. It´s an iPhone
App named Hottentot made by allnight apps. The icons are used in the tab bar
of this application.
Here you can get more information on the use of the PICOL icons in Hottentot.
I´m looking forward for more interesting applications and examples.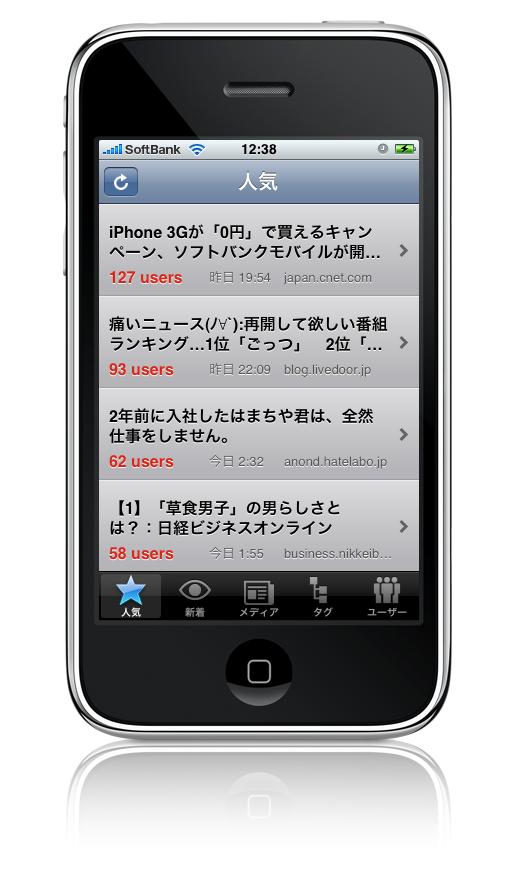 Image by Allnight Apps